UPDATE – HEINEKEN (11/05/21)
31st May – This is the deadline for reporting any full containers of Heineken UK brands via the RYB website. Beer should be best before 31st May with no possibility to sell through.
30th June - Deadline for outlets to have destroyed "approved" kegs, and submitted evidence of destruction via the Return Your Beer site, to enable us to provide credit via the Route To Market they originally purchased it through.
UPDATE – MYDIAGEO (09/02/21)
Diageo has re-opened their Keg Destruction Programme for any Guinness or Hop House 13 stockists with out-of-date beer caused by the current Covid restrictions. All applications must be completed by 12th March 2021. Please find the details here.
Link: https://www.mydiageo.com
UPDATE – THE RETURN OF RETURNYOURBEER.CO.UK – (15/01/21)
The BBPA's online portal will be re-launching on 18th January for operators to register claims for out-of-date kegged beer. Please find the latest updates here.
UPDATE - CARLSBERG DISPENSE CLOSEDOWN INSTRUCTIONS (16/10/20)
Carlsberg has issued the following instructions to assist venues that are required to temporarily close due to COVID-19.
Customer advice for Draughmaster M20 Dispense Systems using Ecolab Module.
The advice below will ensure that you can open your doors back to the public without delays and with your beer quality unaffected. There is a strong possibility of extensive delays to your reopening if the advice is not followed (due to possible irreparable damage to the dispense equipment).
The instructions on how to safely close down and protect your dispense equipment are as follows:
Turn off the remote/flash coolers. This will prevent lines from freezing.
Carry out a standard line clean on all dispense lines using the on-screen display (normal procedure).
Following the clean, the lines will need to be flushed out with fresh water every seven days using the rinse-only feature (in the same way as the last part of the normal clean).
Under no circumstances leave the lines soaking in water for more than seven days, as it may go stagnant, causing irreparable damage to the python and modules, resulting in tainted beer.
If you can't gain access to the system to flush the lines through every seven days then the last option would be to leave the system in beer.
UPDATE - DEADLINES FOR NEW CLAIM SUBMISSIONS (06/08/20)
With the wide-scale re-opening of the on-trade underway and the number of new claims for duty recovery reducing, a selection of brewers have provided updated information regarding their deadlines for new claims.
For all of the latest updates from Return Your Beer click here
Please see the table of brewers with updates below:
| | |
| --- | --- |
| Brewer | Deadline for new claim submissions |
| Adnams | August 31st 2020 |
| Asahi | August 31st 2020 |
| Beavertown | Remain open for submissions |
| Blacksheep | August 31st 2020 |
| Brewdog | August 31st 2020 |
| Budweiser | Remain open for submissions |
| Budvar | Remain open for submissions |
| Camden Town | Remain open for submissions |
| Camerons | Remain open for submissions |
| Carlsberg | August 31st 2020 |
| Inedit Damm | August 31st 2020 |
| Robinsons Brewery | Remain open for submissions |
| Fullers | August 31st 2020 |
| Harvey & Son | Remain open for submissions |
| Healeys Cyder | Remain open for submissions |
| Heineken | Remain open for submissions |
| Innis and Gunn | Remain open for submissions |
| J W Lees | Remain open for submissions |
| Kingfisher | Remain open for submissions |
| Kopparberg | Remain open for submissions |
| Marstons | August 31st 2020 |
| Molson Coors | August 31st 2020 |
| Ossett Brewery Company | July 31st 2020 |
| S A Brain | Remain open for submissions |
| St Austell Brewing | September 30th 2020 |
| Timothy Taylor | Remain open for submissions |
| Wadworth | August 31st 2020 |
| Westons Cider | September 30th 2020 |
UPDATE TO INFORMATION ON BEER DESTRUCTION
From the end of July in England, mid-August in Scotland and the end of August in Wales, it will no longer be possible to contact sewerage companies directly (like United Utilities or Scottish Water) to ask for permission to destroy beer and cider in cellars. If you have not yet applied for permission to destroy your out-of-date beer or cider in the cellar, please do this as soon as possible to avoid extra complications and costs. Click here to read the full communication and customer advice from Heineken. This advice will still apply to the destruction of beer from other brewers.
More Information
For Destruction of Beer on Site Please visit www.returnyourbeer.co.uk.
For Guinness and other Diageo products please visit:
https://www.mydiageo.com/s/keg-destruction-application-form-public
Frequently Asked Questions:
https://www.returnyourbeer.co.uk/faq/
If your beer for destruction is not listed please contact your local depot for guidance
DO NOT DESTROY STOCK UNTIL YOU HAVE HAD CONFIRMATION FROM RETURNYOURBEER OR DIAGEO, OTHERWISE YOU WILL NOT RECEIVE YOUR CREDITS
YOU MUST CONTACT YOUR LOCAL WATER AUTHORITY BEFORE ANY DESTRUCTION ON SITE. Who is my water Company? https://www.ofwat.gov.uk/contact-companies/
Re-stocking with fresh kegs
Until Major Brewers can deliver fresh Kegs into wholesale channel estimated 4th July, LWC Drinks has fresh premium kegs from the continent in all 14 of its depots, with a fleet of vehicles on the road ready to deliver.
LWC Drinks can deliver the following world-class authentic beers direct to your outlet: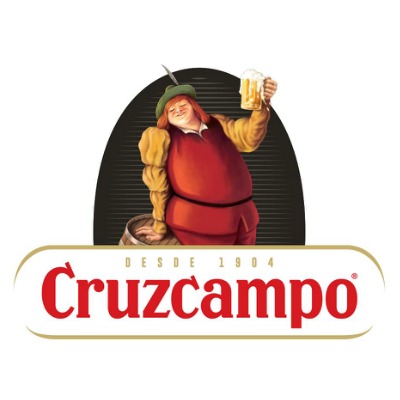 Cruzcampo
Brewed since 1904 in Andalucia, Spain, Cruzcampo is Spain's bestselling draught beer.
Number one selling beer in Andalucia.
Vegan friendly.
700 million glasses sold every year.
Available in two formats: Cruzcampo Especial on draught and Cruzcampo Grand Reserva in bottles.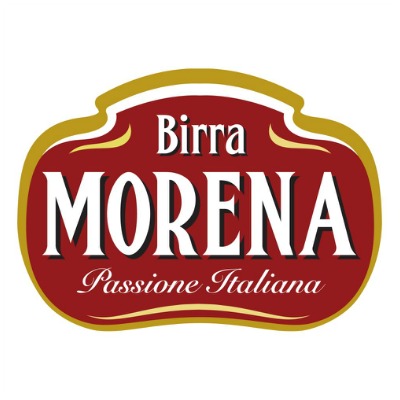 Birra Morena
Brewed in Basilicata, Italy by the Tarricone Family
One of the few independent Italian brewers left
Available in both 30L and 50L kegs and bottles (Classica, Oro & Celtica)
Brewed with 100% malted grain for a more sophisticated taste
Premium alternative to Peroni and Moretti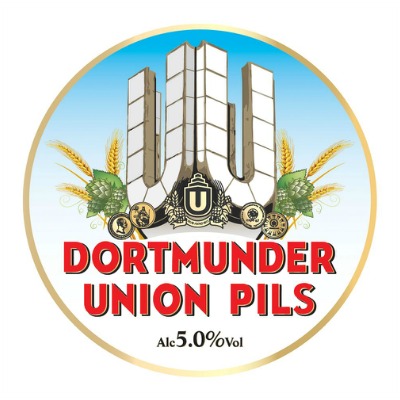 Dortmunder
A premium lager beer, Dortmunder originated in the industrial city of Dortmund, Germany. Brewed by Dortmunder Union in 1873, this light golden beer became very popular with the workers of the industrial movement and was responsible for Dortmunder Union becoming Germany's largest Brewery. A worthy beer for its hard-working patrons.
Brewed according to The German Purity Order ('Nothing other than barley, hops and water be used')
Vegan Friendly
Available in two strengths: Union Pils – 4.8% ABV & Union Vier – 4% ABV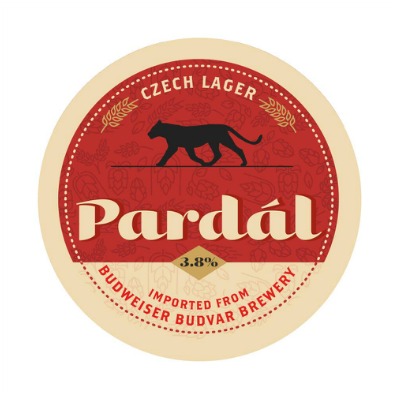 Pardal
Brewed in the Czech Republic 'By the People, for the People'
Brewed using soft artesian water drawn from Budweiser-Budvar's own glacial lake, 300mtrs below the brewery
Brewed using three kinds of Moravian malt; pale, Munich and caramel and two varieties of hops; Agnus for the bitterness and hole cone red bine Saaz hops for the aromas
The fermentation process takes 11 days and then the beer is lagered for a further 30 days = A total of 41 day
If you'd like to order a fresh supply of any of the above, please contact your local depot today: https://www.lwc-drinks.co.uk/contact/
Returnyourbeer.co.uk is a platform through which kegs for all major brewers (excluding Diageo) can be registered in order to claim credit back for unsaleable kegs.
You must register at the above web address in advance of processing a claim for beer destruction.
This is where LWC Drinks can help you! Rather than register under multiple brewers, if customers register LWC Drinks as their route to market/supplier, LWC Drinks will provide full credit for all unsaleable kegs once the claim is accepted by the brand owner. We will also collect your empty kegs from site and deliver fresh stock when it becomes available.
WWW.RETURNYOURBEER.CO.UK will allow you to credit for the following:
Full credit/replacement for full and un-broached kegs
Duty on part-full kegs where an accurate record of volume is included
No credit or duty on part-full casks given the difficulty in proving non-adulteration – outlets can either destroy in cellar or return on dray
Before you register, make sure you have:
Device to photograph your kegs
Delivery details for your kegs
LWC Account number – you can find this on your invoice
Keg details (brand, size, code, best before date)
Identify the number of taps at your location for each brand
Contact your water provider to see if there are any restrictions
https://beerandpub.com/briefings/one-page-guide-for-pub-staff-on-destruction-of-beer-in-cellars/
Supplemental Guide to Destruction of Beer in Cellars for Pub Staff
During the COVID-19 epidemic, the normal rules for the destruction of un-merchantable beer (ullage) have been relaxed by HMRC to allow pub staff to act as the authorised company representative for a brewer to destroy beer in order that alcohol duty can be recovered.
In the case of beer casks, the liquid contents can be emptied directly from the container. However, unless pub staff are trained in the use of specialist equipment expressly intended for the purpose of directly decanting beer from a pressurised keg, the only way to safely dispose of keg beer is through the dispense system. Under no circumstances should attempts be made to access the keg via any other means i.e. by attempts to remove the safety spear.
In order that HMRC are satisfied that beer has been destroyed correctly and that duty can be legally reclaimed the following conditions must be met:
1. Pub Staff Must:
Have verifiable permission from the brewer that their beer can be destroyed to include:

Name and style of the beer
Gyle or batch number
Strength of the beer
Container type and number to be destroyed
Keep the following records:

Total volume of beer emptied from each container destroyed
Strength of each beer
The time, date and location (pub name & address) of where beer was destroyed
The name and position of the person who undertook the destruction, and confirmation they were so authorised.
Evidence of the process of destruction (stock control records or digital evidence)

Digital evidence i.e. pictures should be date and time stamped where possible
Ensure files sizes are as small as possible or use cloud-based file-sharing systems (DropBox)
2. Once Permission Has Been Granted and Before Destroying Beer You Must:
Contact the water retailer for your pub to understand any restrictions of putting large volumes of beer to drain

If waste from a pub feeds an on-site or local water treatment plant it will be necessary to contact your local Environment Agency office to understand whether it is possible to destroy beer.
3. Once Beer has been Destroyed You Must:
Complete a Self-Certification Declaration Form (Appendix Two of Full Guide)

You must keep a record of this for yourself, e.g. save the email you submit to your supplier
THE BREWER OR SUPPLIER WILL CONFIRM THAT ALL REQUIRED DETAILS HAVE BEEN RECORDED IN ORDER THAT DUTY CAN BE RECLAIMED
Please note that it is the responsibility of every outlet to register your details, without this you will not be able to recover any duty.
We hope you remain well, and we look forward to speaking again soon.
LWC Drinks