The history of mixology and bartending is a rich one, filled with moments of discovery and craftsmanship, dating back to the ancient era of the Greeks and the Roman Empire. There has been struggle too, with the rise of temperance movements and Prohibition, both of which argued against the consumption and sale of alcohol, we saw a surge in underground cocktail making - making use of cocktail theatre and inventive concoctions really came to the fore.
But, missing from this story of Greek and Roman revellers, underground speakeasies and cocktail parties is the emergence of black bartenders and mixologists and the vital role they played in creating some of the drinks we know and love today.
When we picture and think about bartenders and mixologists, our minds can conjure up a stereotype of the person who'd craft our beloved cocktails and serves, but these preconceptions couldn't be further from reality. Within the hospitality industry, there is a great wealth of diversity of gender, age, race and abilities. This diversity is not solely limited to the 21st century either, but we can actually date it back to the 19th century where mixology started its trajectory of success, and that is where this spotlight begins.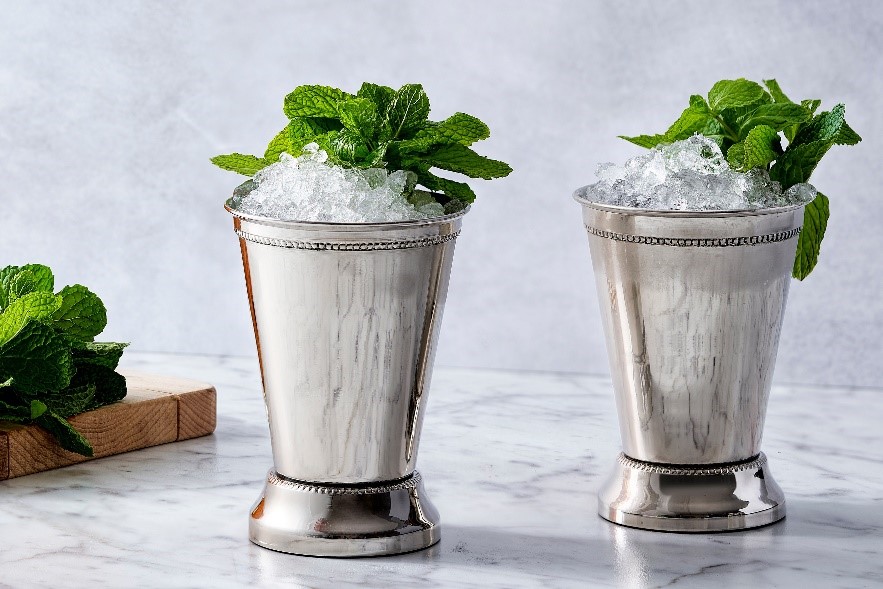 Source: COURTESY OF COCKTAIL KINGDOM
John Dabney and the Revolutionary Mint Julep
John Dabney was born in 1824 and became famous for his revolutionary Mint Juleps at the Columbian Hotel, in Virginia, which pioneered ice as a feature of the cocktail, rather than some afterthought. Shaving blocks of ice with carpenter tools, he would heap the ice on top of the silver goblets which Dabney served his Mint Juleps in.
The presentation of his beloved cocktails were just as important as the taste and he encouraged his patrons to sip from a silver straw and take advantage of the aromas from the foliage he would garnish his cocktails with. His son Wendell, who would later help Debney during busy periods in the summer, wrote "if you have never seen one of the juleps, then your eyes have missed a vision of loveliness and your palate a pleasure of deliciousness." John Debney spent 41 years of his life as a slave, with his hard work and toil taken by his owners, and the only earnings he gained were tips given by customers. He used these tips to buy his wife's freedom and then his own.
He died a few weeks before his 75th birthday, with a legacy of establishing many restaurants and establishments across Virginia. Mint Juleps topped with ice would become a popular cocktail with bourbon lovers across the world and would later inspire other cocktails to be styled in a similar way.
Cato Alexander: The Father of Mixology
Another pioneer of mixology and bartending is Cato Alexander. Born in 1780 as a slave in New York who worked at an Inn serving patrons, including the revolutionary General, founding father and first American President George Washington. Alexander later became free in 1799 through the Act For the Gradual Abolition of Slavery, but continued working within the industry at various hotels and inns.
Many years later, Alexander proudly opened his own bar, Cato's Tavern, which would serve the wealthy elite of New York for years to come. Being a successful businessmen and being black did not come without its challenges, with bands of racists attempting to destroy all he had built, but he defended his establishment successfully, with it becoming the place to be, just a 10 minute horse ride out of New York City. Alexanders Brandy Juleps and gin-based cocktails were loved for decades, so much so, that writer William Dunlap wrote in a New York publication "who has not heard of Cato Alexander?" and "not to know Cato's is not to know the world." By no means was Alexander the first black bartender or mixologist, but as New York historian Benson Lossing described his reputation, "greatly respected by all who came in contact with him."
Despite his reputation, some of his patrons took advantage of his kind nature and eagerness to serve, taking out non-enforceable loans and leaving him bankrupt and in poverty until the day he died in 1858. Being a catalyst for the bar scene in New York, Cato's Tavern would inspire a new bar culture and Alexander was posthumously proclaimed the 'Father of Mixology'.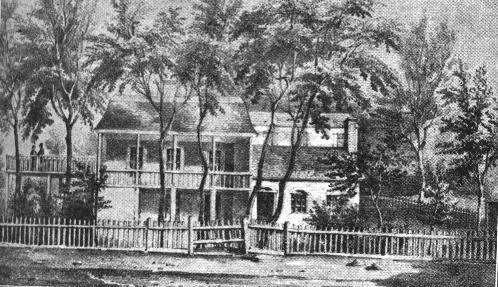 Source: http://libationsensation.blogspot.com/2012/02/cato-alexander-founding-father-of.html
Tom Bullock; The Ideal Bartender
Tom Bullock was born in 1872 as a free man, with his father fighting for the Union Army in the American Civil war in the decade prior. Bullock was most notably a bartender in the late 19th century at the St. Louis Country Club, in Kentucky; but learned his bartending skills at the Pendennis Club, Louisville's elite private club.
It has long since been rumoured that the creation of the Old Fashioned by James Pepper at the club also involved Bullock's craftsmanship, though whether it was actually created at the Pendennis Club, or just refined and popularised, is still disputed today. Nonetheless, he later found his fame with the publication of The Ideal Bartender, the first cocktail book written and published by black man. Whilst it made history for just this, it also became popular as one of the last cocktail publications before the Prohibition era, meaning those up-and-coming bartenders who worked in speakeasies, risking prison sentences, worked from Bullock's list of the best cocktails one could craft. In the opening of the book, the then President of the U.S Golf Association, Grandfather and Great Grandfather of the 41st and 42nd American President, George Herbert Walker, wrote a stunning testimony of his skills and art: "I have known the author of The Ideal Bartender for many years, and it is a genuine privilege to be permitted to testify to his qualifications for such a work." He continued with "his work is before you and it is the best to be had. Follow on, and as you sip the nectar of his schemings tell your friends, to the end that both they and he may be benefitted."
After the prohibition came into force in 1919, Bullock continued to work at the St. Louis Country Club carrying out unnamed and unspecified duties, with many believing he continued his craft for the most loyal patrons who could keep a secret. It is believed he passed away in the late 1960's. Despite his fame and popularity in the 1910's, his legacy disappeared for years to come, until the 21st century where his story has been told and with Black History Month, we retell it again.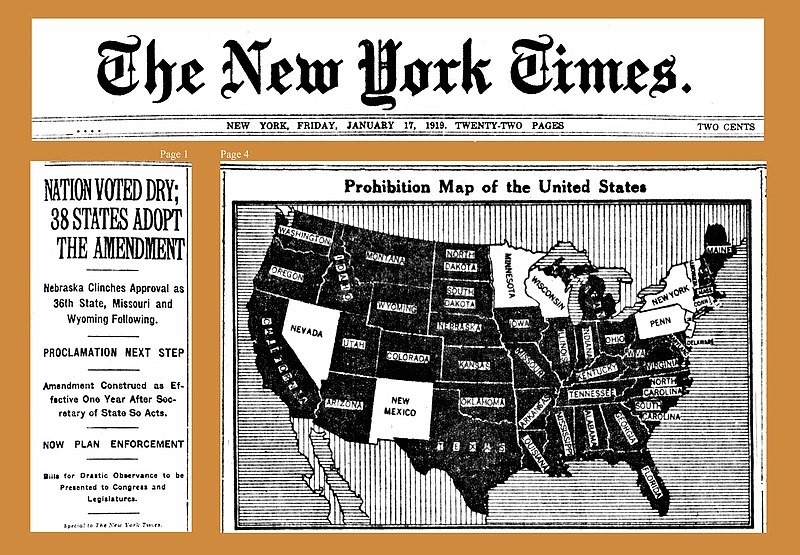 Source - https://commons.wikimedia.org/wiki/File:19190117_Prohibition_-_Eighteenth_Amendment_-_The_New_York_Times.jpg
Celebrating people from all backgrounds, and their achievements, within our industry is what makes us stronger as a global community. Putting a spotlight on those who've had such an impact on western drinking culture, but often not credited for their work, is something we are proud to do, not just for Black History Month, but all year round.
We can all work to do better to achieve greater equality in our workplaces within the hospitality industry. Organisations such as Be Inclusive Hospitality can help educate workforces, amplify voices within organisations and help to build a strong community to accelerate racial equality. Check them out and get in touch for more information.