BREWED IN AUSTRIA SINCE 1646
Born in The Alps, Edelweiss is a refreshing white beer, brewed using only the purist alpine water and an original recipe dating back to 1646.
The warm maceration and the special yeast yield the typical wheat beer taste: refreshing and tangy, aromatic and full-bodied. Available in 500ml bottles.
We have a great launch offer available on Edelweiss, view this offer in our new brochure or log in to your online ordering portal and add this offer to your order now.
Profile
Edelweiss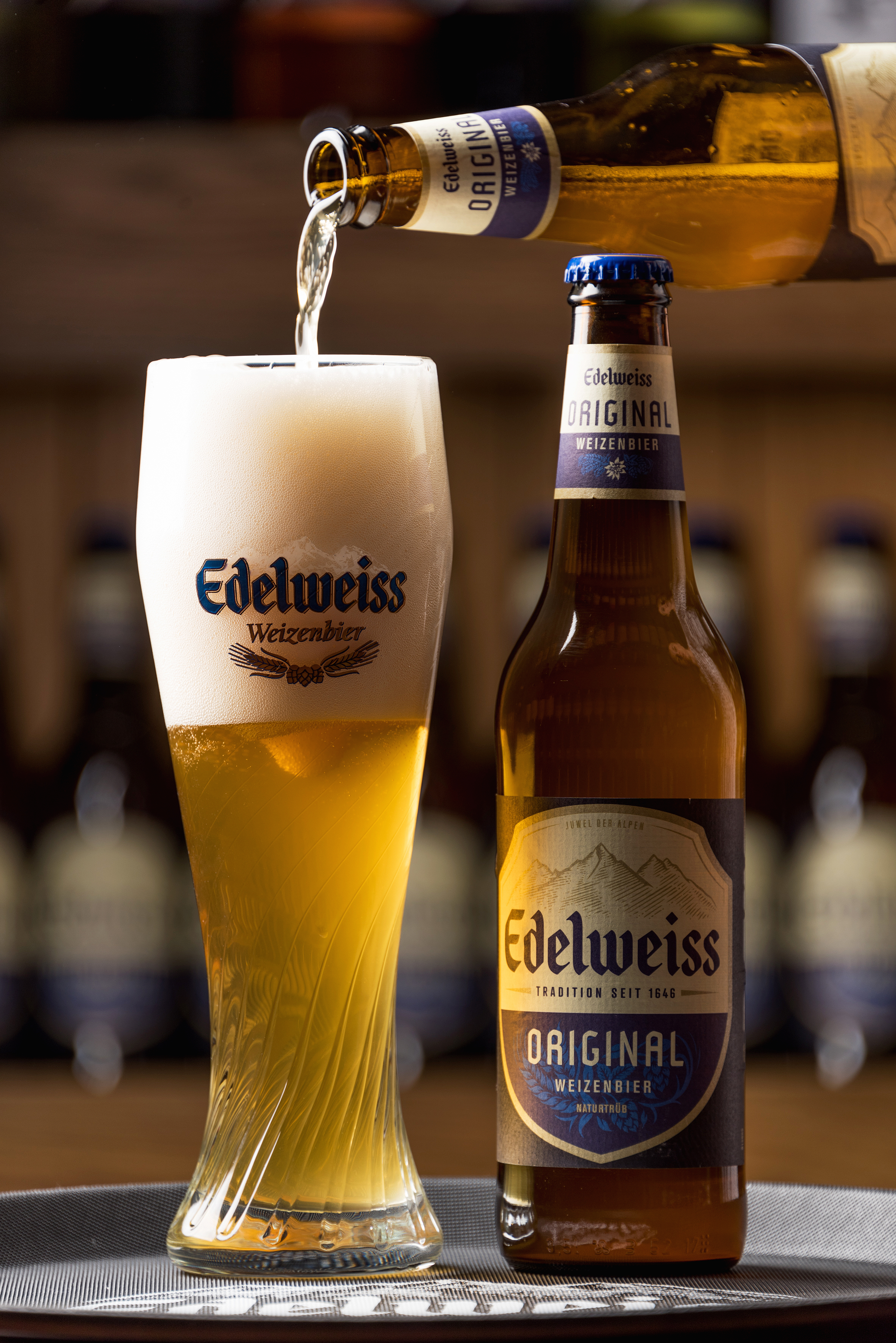 - a traditional Austrian 'weissbier' - is brewed and bottled in Brau Union, Austria, to a recipe that has remained unchanged since 1646. With its name a nod to the purity of its ingredients, rather than the flower itself, Edelweiss is a brand with its roots planted firmly in the Alps.
Refreshingly fruity and aromatic in flavour with noticeable banana undertones, Edelweiss' unique taste is obtained from its top fermented brewing process and carefully curated combination of ingredients; pure alpine water, wheat malt, barley malt, hops and top fermented yeast.
Point of Sale & Marketing Support
We have a great selection of point of sale to help boost the profile of Edelweiss in your venue. We can supply you with authentic branded glassware, branded metal trays, beer mats, posters & tent cards and events promotional calendar.